Art Totes by Soraya Marcano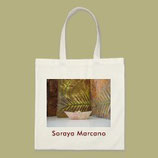 Exile - Exilio

An affordable, environment friendly tote! Great for carrying books or groceries. Slim design allows for easy storage. 100% cotton and reinforced stitching on handles. Dimensions: 15.75"h x 15.25"w.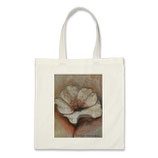 Flower - Flor
All the images are digital photographs from my art.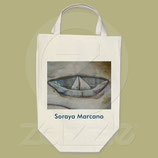 Ship - Barco
A creative, environment friendly tote! Wide bottom makes it easy to fit groceries or large items. Durable 12-ounce cotton twill. Cotton web handles reinforced with stress-point stitching. Dimensions: 13"w x 15.5"h x 7"d.